SAME LOW PREMIUM ANY AGE
SMALL GROUP QUALIFIES
REAL HUMAN SUPPORT
Large Group Benefits for Small Businesses
Sam Bond Benefit Group
Life, Health & Employee Benefits — We Shop The Market For You!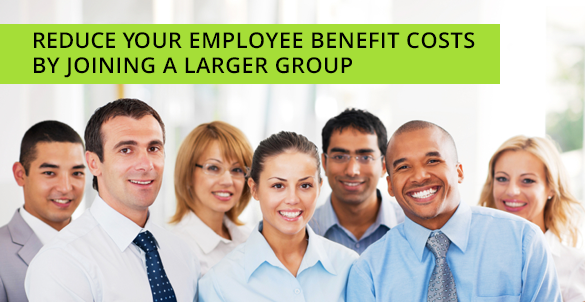 Helping You Make The Right Choice
Sam Bond Benefit Group
is a professional firm dedicated to assisting business owners and individuals find coverage to protect what they value most. We provide our clients with solutions for payroll administration, insurance, and human resource support.
We engage a select group of insurance companies, private exchange providers and PEOs. We listen and encourage meaningful communication in order to better guide the decision making process. As independent agents, we are able to evaluate the strengths of each provider company. Careful attention to the unique and changing needs of each prospective customer is what keeps our clients recommending us to their associates year after year.
• Reduce taxes for employer and employees
• Reduce health insurance premiums
• Reduce the time and frustration of managing employee benefits
• Gain more choices for employee benefits, frequently at lower rates
• Add benefits such as 401(k) retirement plans
• Provide HR advice backed up by Employer Practices Liability Insurance
• Provide compliance assistance with employment related responsibilities

CONTACT US
Call Today: (877) 426-6320
Explore insurance options with an experienced agent
Specialties: Physician practices, startup companies, multi-state companies, family owned companies, franchises, underwriting forgiveness, fast workers' compensation certificates and non-profit entities.
Group Insurance Products: life, health, health savings accounts, short term disability, long term disability, long term care, dental, vision, accident.
Individual Insurance Products: life, health, health savings accounts, disability, long term care.
(877) 426-6320 • Pinellas (727) 823-2663 • Hillsborough (813) 441-0477
"Samantha helped me find coverage for business and personal needs over the past several years. She is very knowledgeable, personable and I count on her to handle the details."
"… has been a big help to my business. With Samantha's guidance, we have been able to take great strides in growing this year.
Thank you Samantha!"